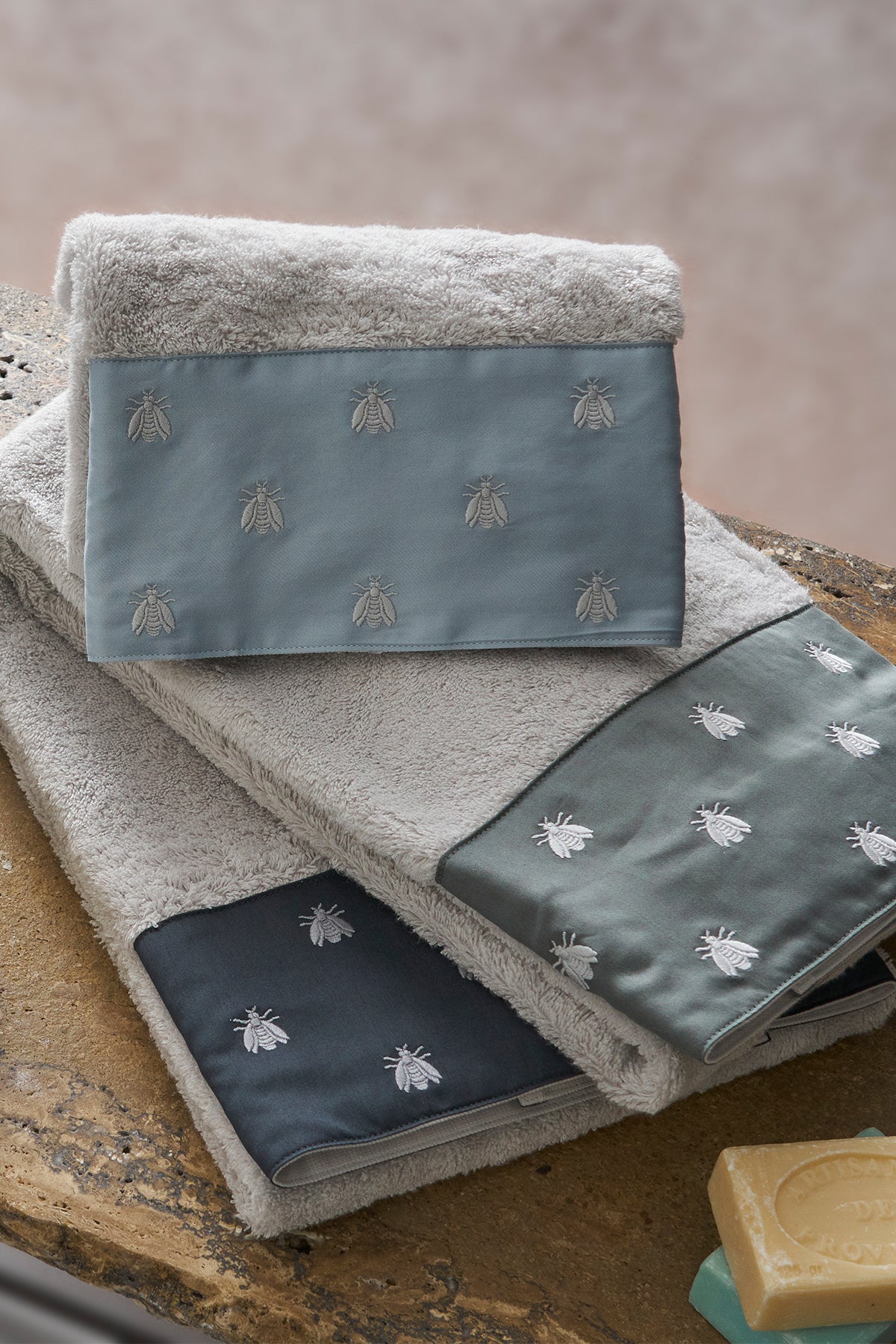 Api towels. Embroidered cotton sateen border applied to towels. New color range featuring refined color nuances.

The collection includes towel sets, bath sheets and fingertip sets. All towels show an applied embroidered cotton sateen border. Long unisex bathrobe with embroidered bee and crown.
The Api towel collection includes:
- embroidered towel sets
- embroidered bath sheets
- embroidered fingertip sets; sets of 2 or 4 pcs
- long unisex bathrobe with hood and embroidered Bee and crown.

Towel quality with unparalleled softness: combed cotton - 550 gsm.