SAVOIR-FAIRE, CRAFTSMANSHIP AND GREAT ATTENTION TO DETAIL INSPIRING LUXURY AND TOTAL QUALITY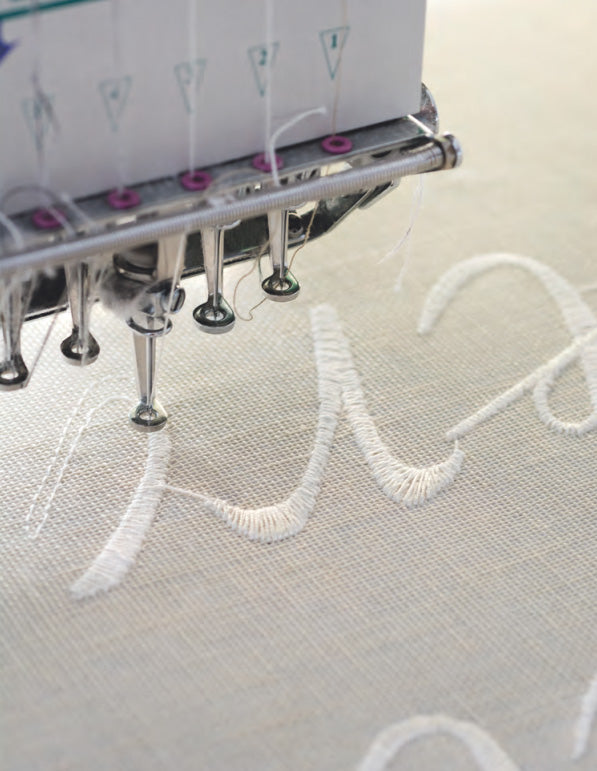 Fine materials, unique details and refined decorative motifs are essential tools in the search for beauty. But to give them shape and harmonious substance, one needs a savoir-faire rooted in tradition, and which is now enhanced with the latest technologies. Indeed, all Mastro Raphaël's fabrics are produced by highly skilled artisans who have been chosen for their unique ability to perfectly convey the company's aesthetic and artistic innovations.
High-quality tailoring is the basis for the matelassé fabrics, cotton piqué, special silks, macramé or three-dimensional embroideries, and of course Mastro Raphael's impeccable interpretations of linen - as in the Villa Paolina collection designed by Gian Battista Vannozzi - or introducing handmade prints on bright velvets in the style of Mariano Fortuny.
MASTRO RAPHAEL IS A CRADLE OF CREATIVITY THAT HAS CONCEIVED A GENUINE HISTORY OF STYLE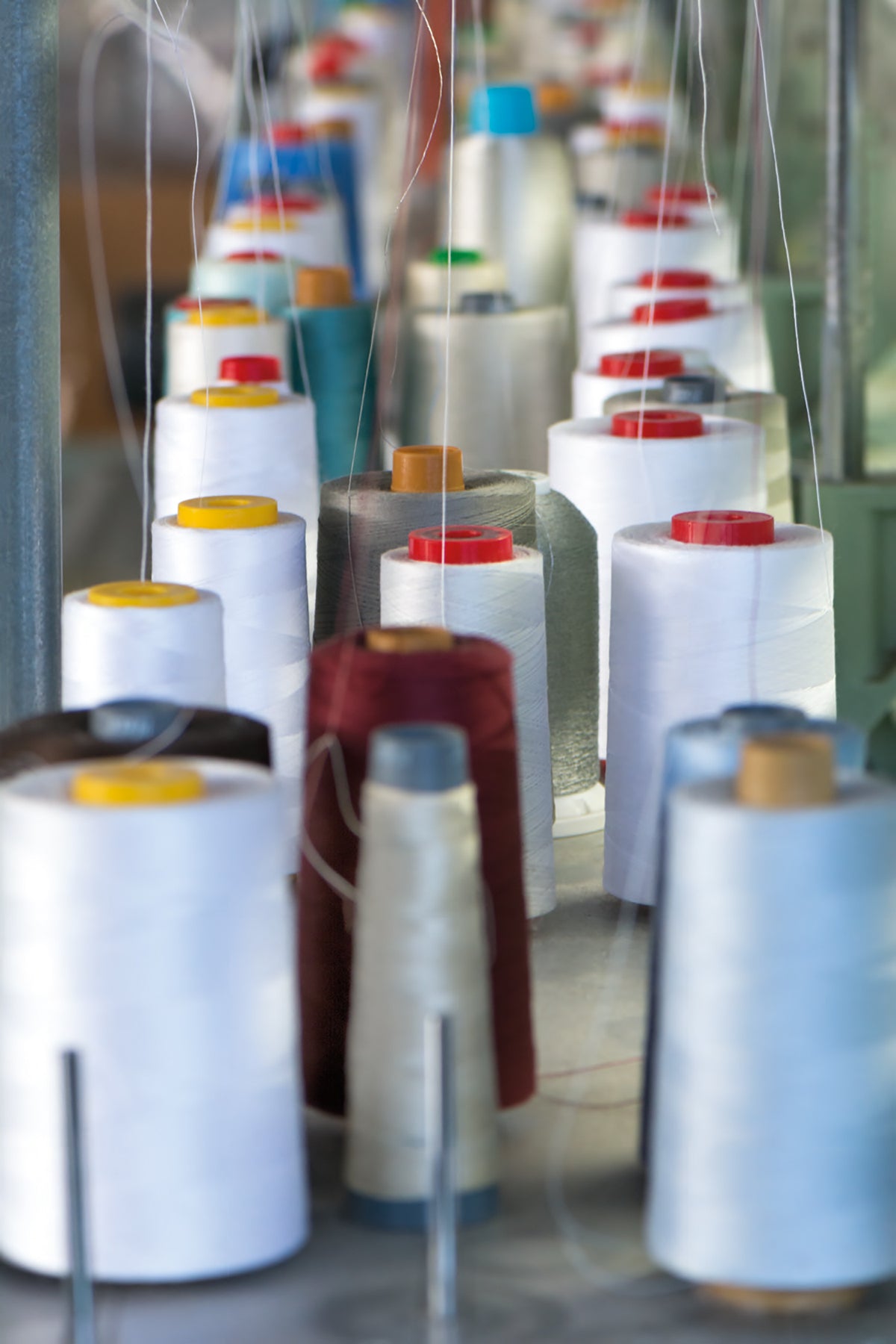 Objects, colours and materials: the place where Mastro Raphael's founder, Mario Arcangeli, has always loved to turn his ideas into reality is a vibrant creative kaleidoscope.
This wunderkammer is the starting point for the artistic impulse that is transformed into the finest materials, thanks to the skills of a highly qualified team. In other rooms dedicated to taste, the embroidered motifs are designed and the material's cuts and colours are decided, particularly the neutral shades that represent one of the company's identifying features.
THE ART OF SLEEP, EMBROIDERED WITH A SOBER, TIMELESS ELEGANCE. MADE OF DISCRETE LUXURY AND DETAILS OF PURE CREATIVITY.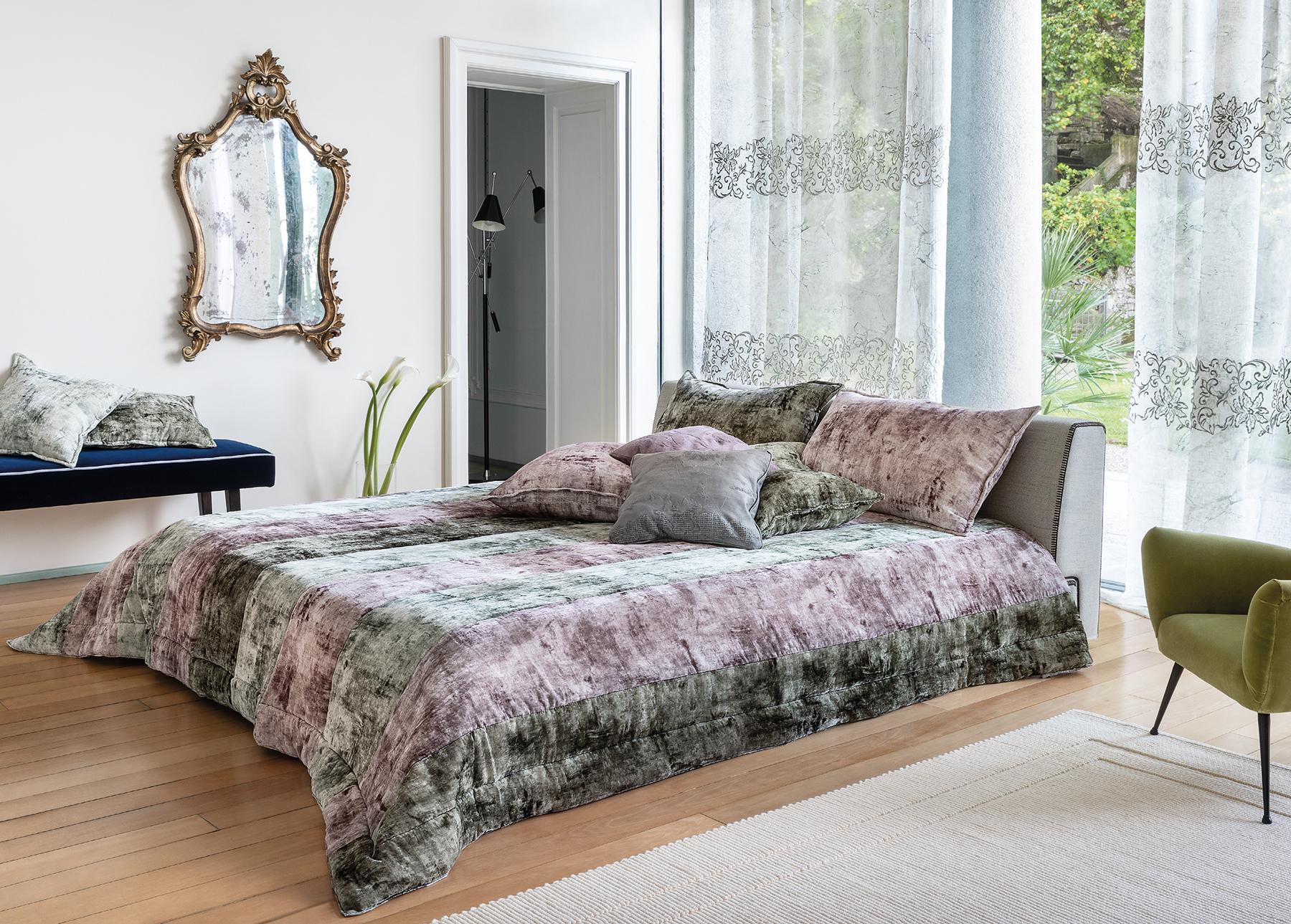 Fabrics with substance, from classic piqué to bright velvet and satin, from cool cotton to crispy silk and lightweight linen.
The bed collections represent the essence of Mastro Raphael's creativity and experimentation, perfectly expressing an idea of harmony comprising a wide range of coordinated elements: sheet sets, duvets, quilts, bedspreads, decorative pillows...
DELICATE AND SOFT, DRAPERIES ARE VERY PRECIOUS CANVASES ON WHICH LIGHT CAN WRITE ITS THOUGHTS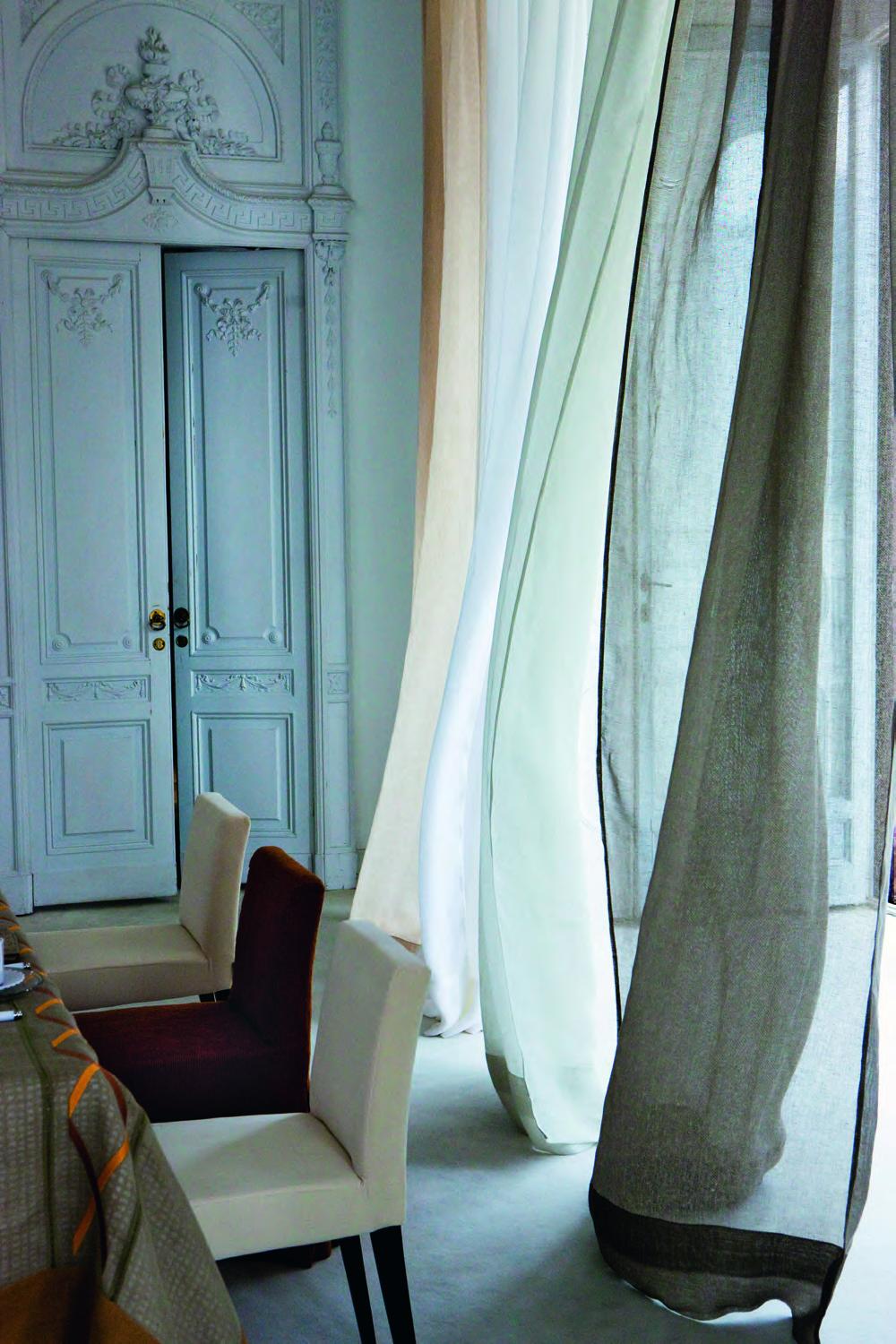 Designing interiors by knowing how to play with light and modulate its sources affects our perception of space and creates poetry. First and foremost, sources of natural light streaming in through windows, light then captured and modulated by curtains.
Drapery occupy a special place in the production of Mastro Raphael, which was Italy's first company to conceive them in the vibrant and versatile material of linen. The name of the first collection was I/ lino, le tende ("Linen, Drapery"), produced in a richly textured gauze, almost a rustic fine linen which is still used today.
FABRICS OFFER A VIBRANT AND FLUID MATERIAL FOR CONCEIVING A PERSONAL ARTWORK IN ONE'S OWN LIVING SPACE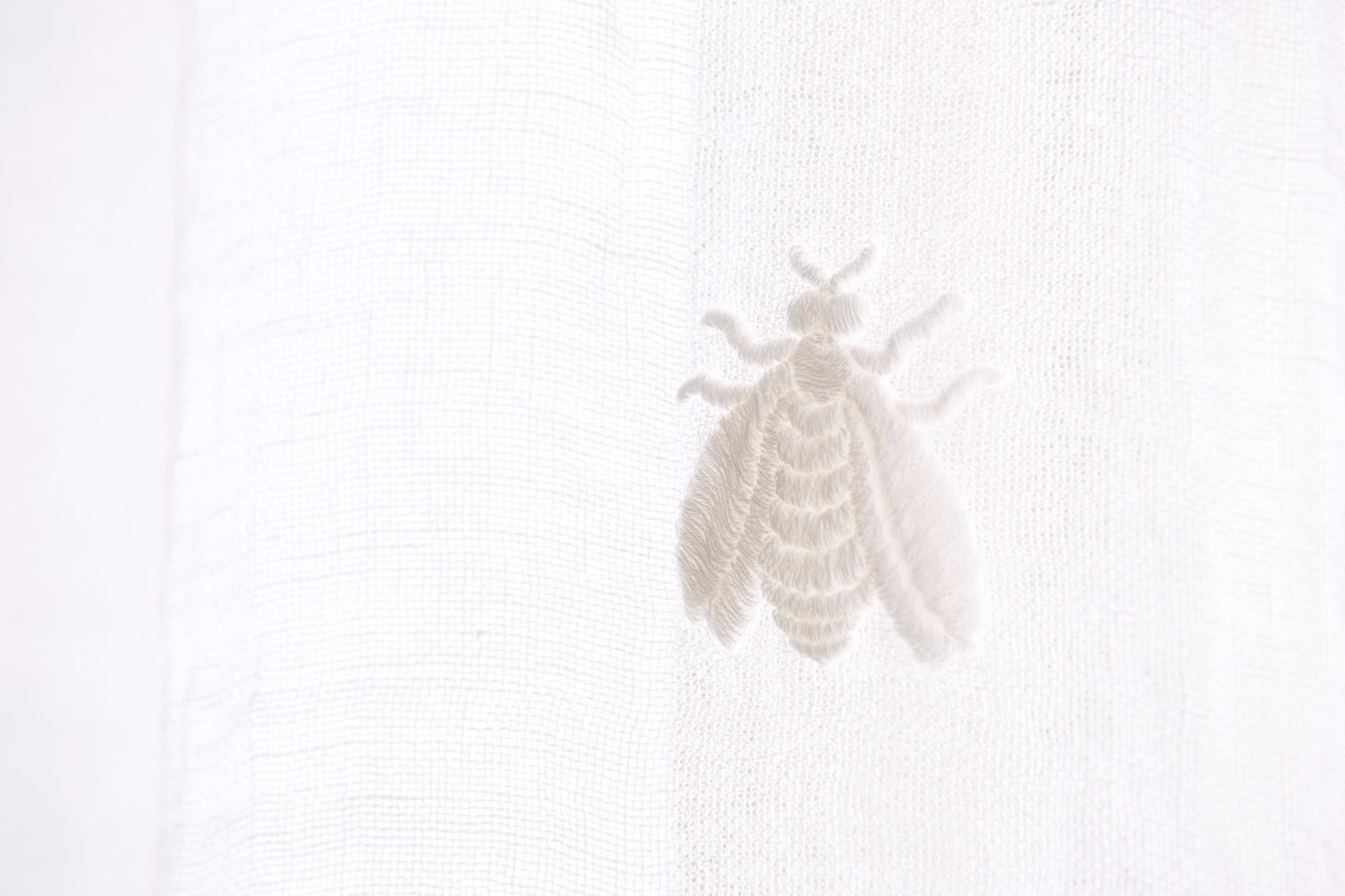 The sense of touch is awaked by Mastro Raphael's fabric collections in piqué, lightweight linen, close-woven or grosgrain silk, satin and taffeta, semi-plain woven velvet, heavy cotton... The essence of materials is sought with special processes that amplify their softness and tactile quality, and it is enhanced with relief patterns, embroidery, applications and alternating transparencies.
Neutral color choices are typical of all the fabrics, which are produced in the natural tones and shades of beige that have always underpinned the image of Mastro Raphael, without forgetting touches of red, blue and gray.
BATHROOM COLLECTIONS. REINVENTING EVERYDAY ACCESSORIES WITH SOPHISTICATION AND SARTORIAL SKILL.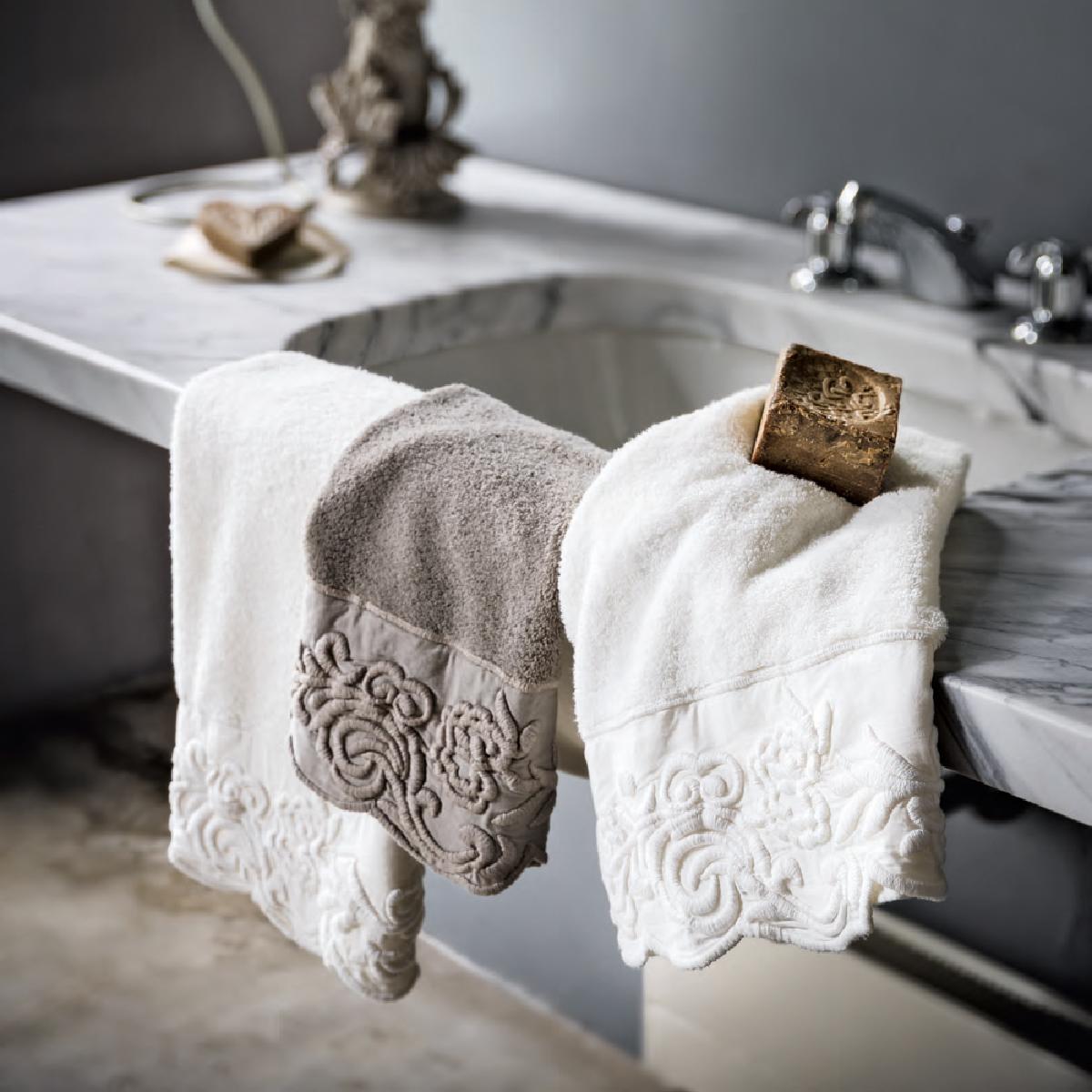 Mastro Raphael's bathroom collections bring a touch of rare elegance and exquisite luxury.
The softness of the terry cloth for towels, bath-robes and wash cloth sets is underlined by the perfection of the raised embroideries and applications, which are inspired by tradition but reinterpreted according to an original artistic vision.
RUGS, SMALL TOUCHES OF ELEGANCE UNDER OUR FEET.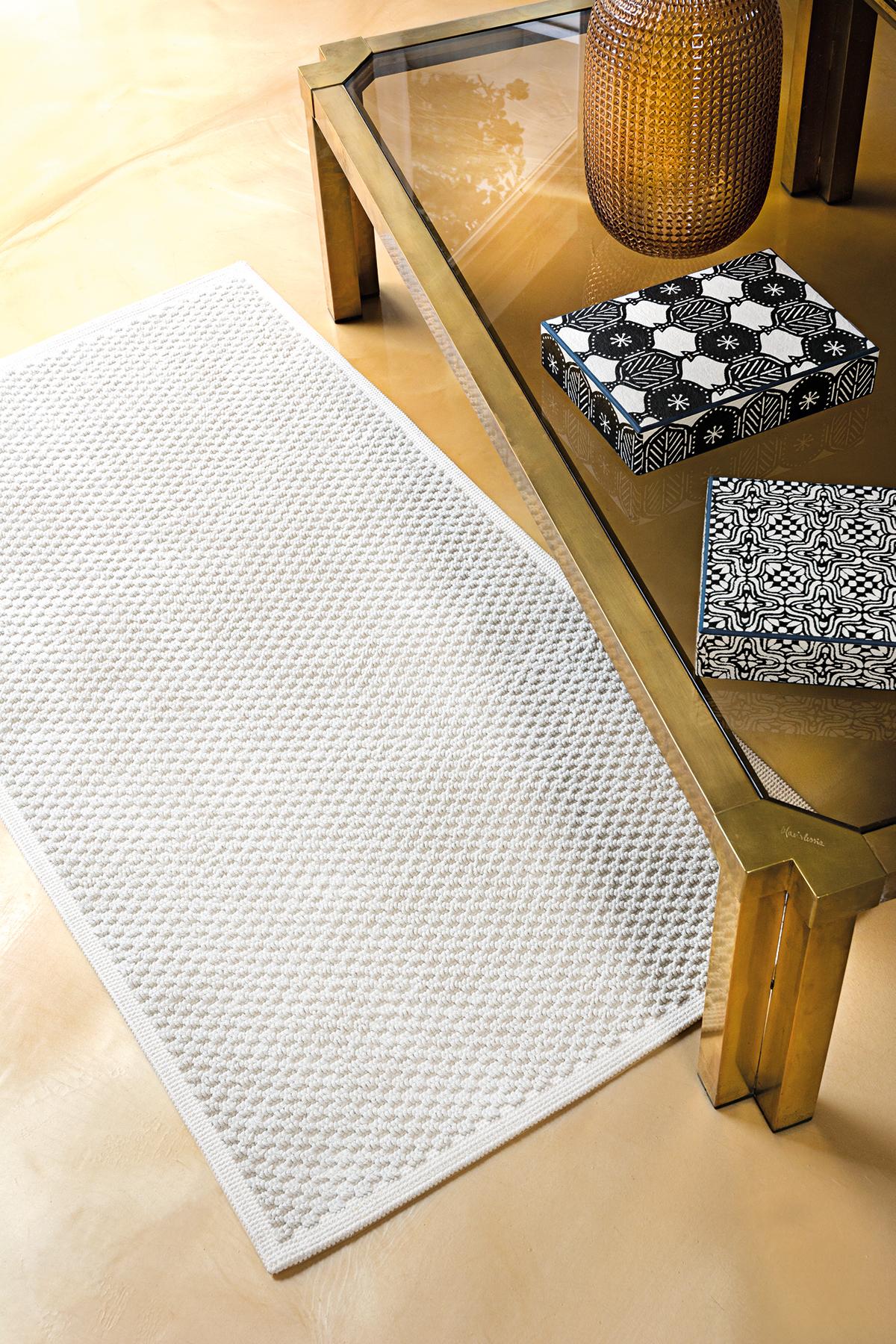 Tra i complementi d'arredo tessile di Mastro Raphael non mancano i tappeti per la casa, realizzati in puro cotone e con una speciale lavorazione che conferisce loro una piacevole matericità. 
Sobri ed eleganti, questi accessori sono caratterizzati da disegni dalle geometrie pulite, la cui purezza è sottolineata da una cartella colori del tutto naturale, declinata nei toni del beige, del grigio e in bianco. Per regalare a ogni stanza della nostra vita un dettaglio d'autore.
IL RITO DELLA TAVOLA SI VESTE DI MATERIALI TATTILI ED ELEGANTI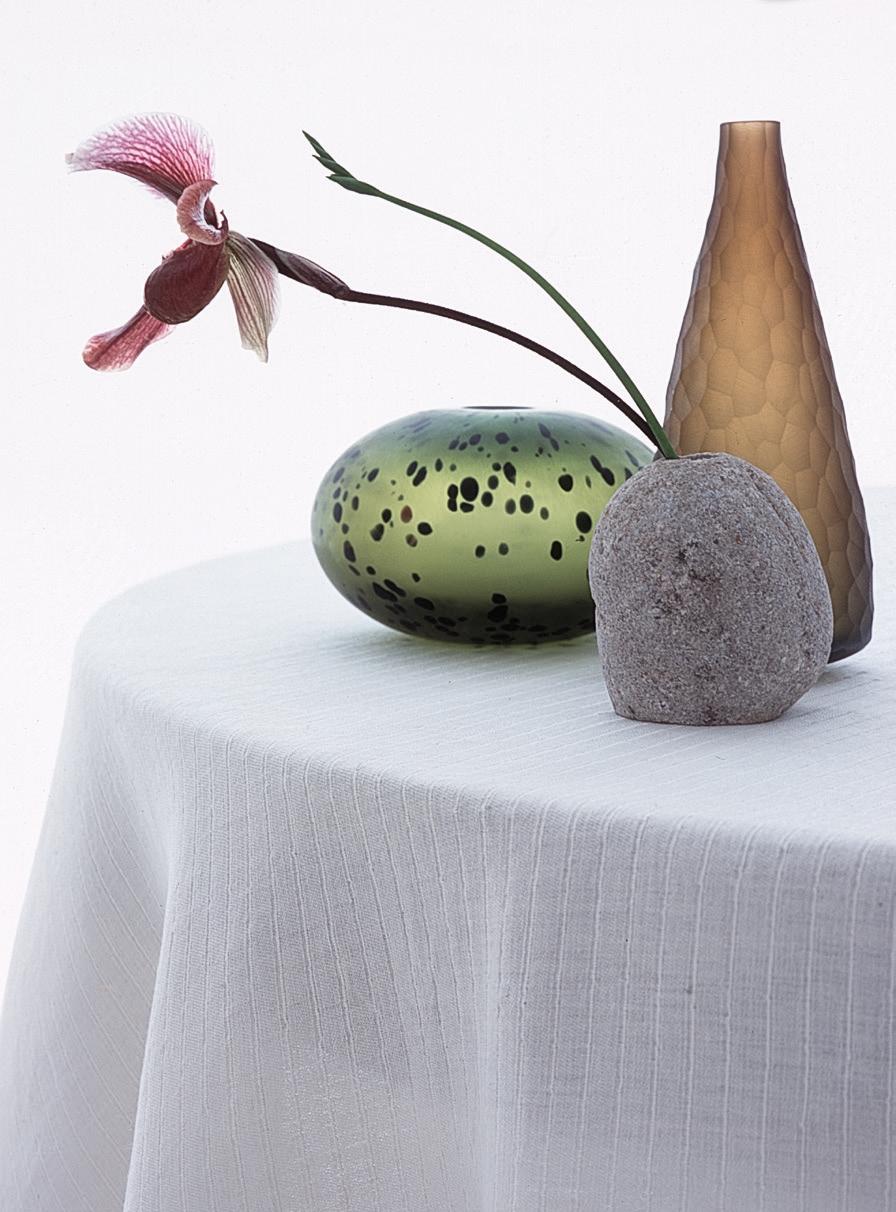 Una cena elegante, una informale colazione all'aperto... Il rito della tavola è un momento di convivialità in cui ognuno non manca di esprimere la propria creatività. 
Le linee sobrie, i colori naturali che sono alla base dei complementi d'arredo di Mastro Raphael caratterizzano anche le soluzioni per la tavola: essenziali ma dai dettagli ricercati, in materiali che fanno la differenza, come il lino e il cotone della collezione Api o la canapa, legnosa e piacevolmente tattile, della collezione Canapa.