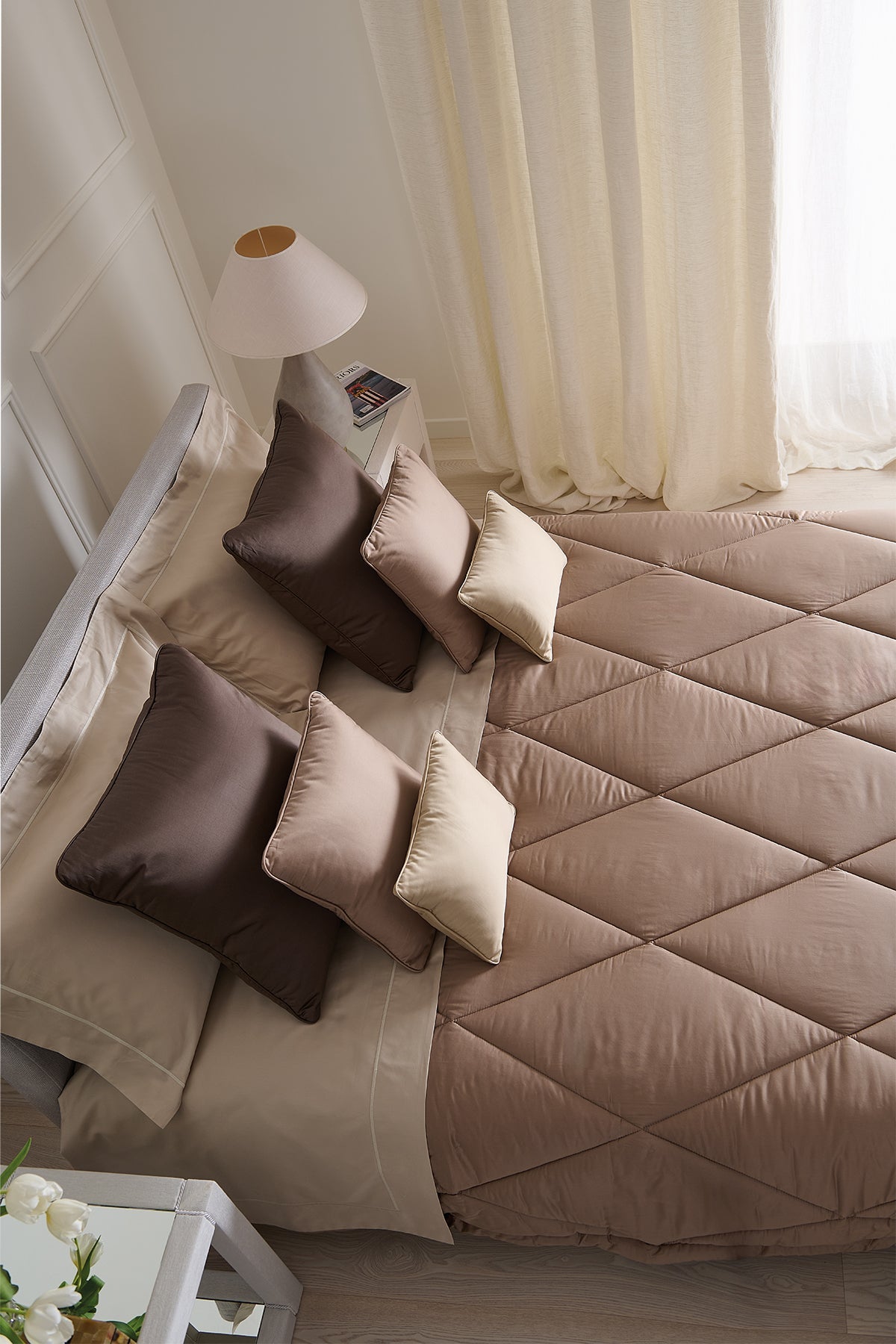 The Bread & butter collection includes a wide range of bedding elements manufactured with our valuable cotton sateen. The special color range includes inedited and highly sought after color shades.

The collection includes:
- sheet sets with single bourdon, return border, pillowcases with 3 volants, flat bottom sheet
- duvet-covers with plain duvet-cover (no flange across), pillowcases with one bourdon, no volants
- quilted bedspread with a 100gsm filling in following patterns: "Riga piccola", "Quadri piccoli", "Rombi piccoli", "Doppia losanga" and "Rettangoli piccoli"
- quilts with a filling weight of 350gsm in following quilting patterns: "Righe grandi", "Quadri grandi", "Rombi grandi", "Doppia losanga" e "Rettangoli grandi"
- plain pillow-covers with piped edges in 50x80 cm
- cushions 45x45 cm and 60x60 cm in plain cotton sateen, piped edge and padded lining fabric
- cushions "Rombi piccoli", "Rettangoli piccoli" and "Doppia losanga" in sizes 45x45 cm and 60x60
cm
- boudoir 30x40 cm with single bourdon and 4 flanges.

The cotton sateen used for the Bread&butter collection is made of finest Egyptian combed cotton yarn and treated with very special finishing processes conferring a particularly shiny and silky aspect. The cotton sateen quality is a 300 thread count. Every single item is manufactured with the utmost care in Italy.