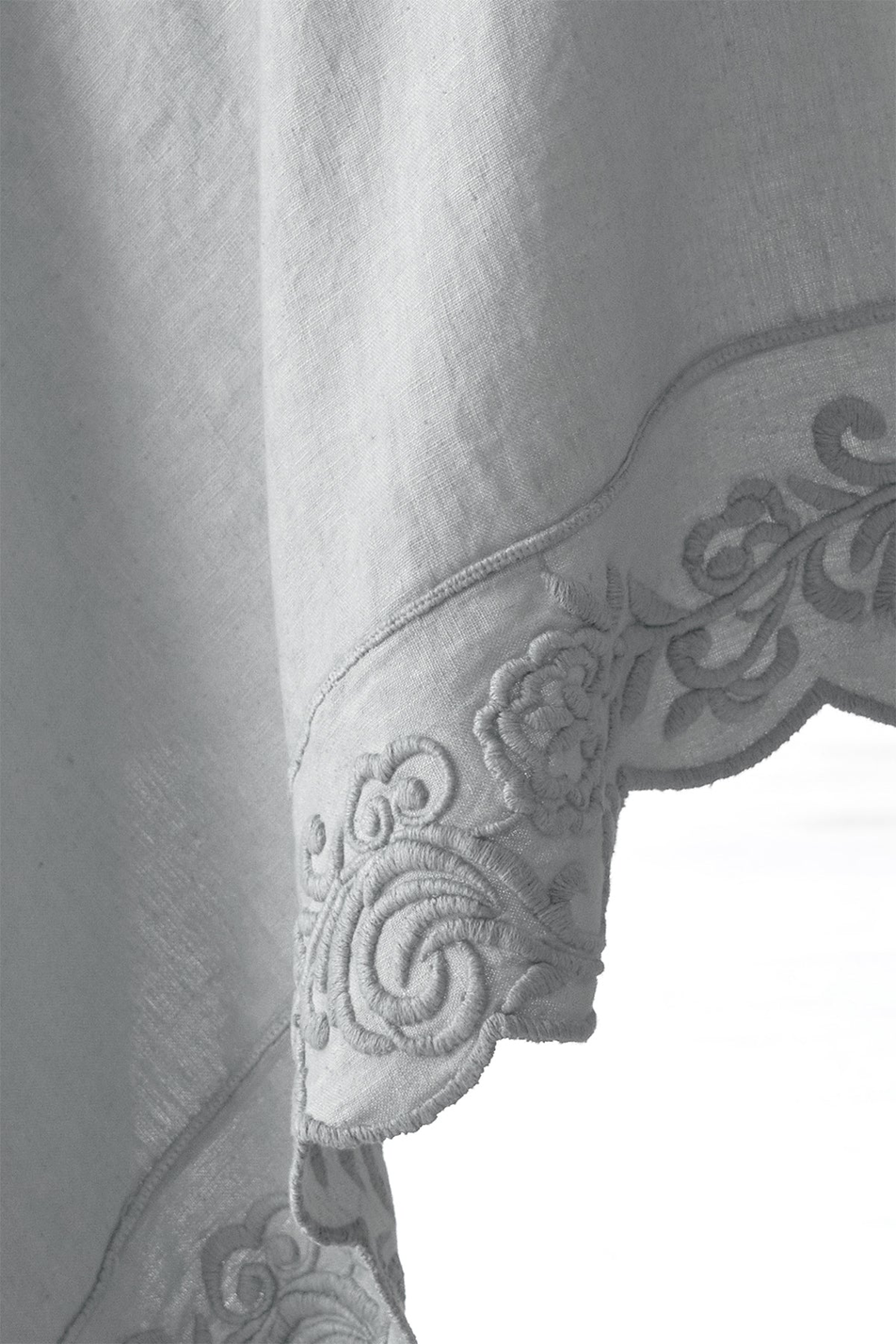 The Dune merveille collection embellishes tables as well with its table cloths, runners and napkins. The ground fabric choice could only fall on a thick textured linen fabric.
Extremely soft hand and inedited, highly sought-after colors.

In addition to classic white and ivory, you will find a new grey, a sand color and a powder blue.