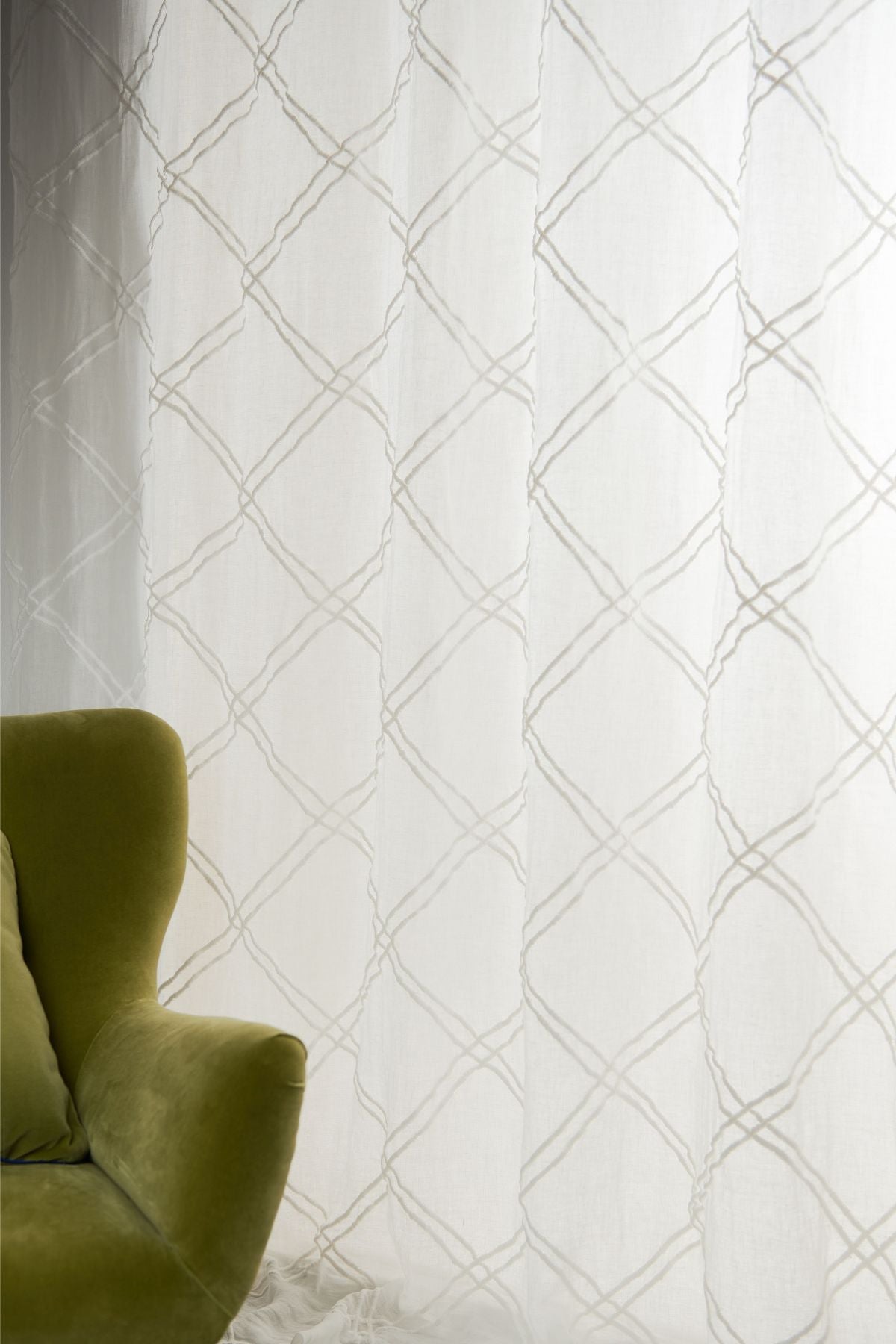 Curtain collection made of garment-dyed linen with inedited textured embroidery.
The collection Mathilde is linked to our cult collection Dune Merveille sharing its aesthetic concept.

The collection is based on 3 embroidered motifs:
- 2 large floral bands
- all-over double irregular diamonds
- small floral band.

3 curtain models derived from the basic elements:
- curtain panel with all-over irregular diamonds
- curtain panel with 2 large floral bands
- curtain panel assembled with vertical stripes with small floral bands.

Highly sought after new color shades.

The curtains can be ordered in following classic size, 210x260 cm and 210x290 cm, finished with tie top or alternatively ordered as an unfinished curtain panels.