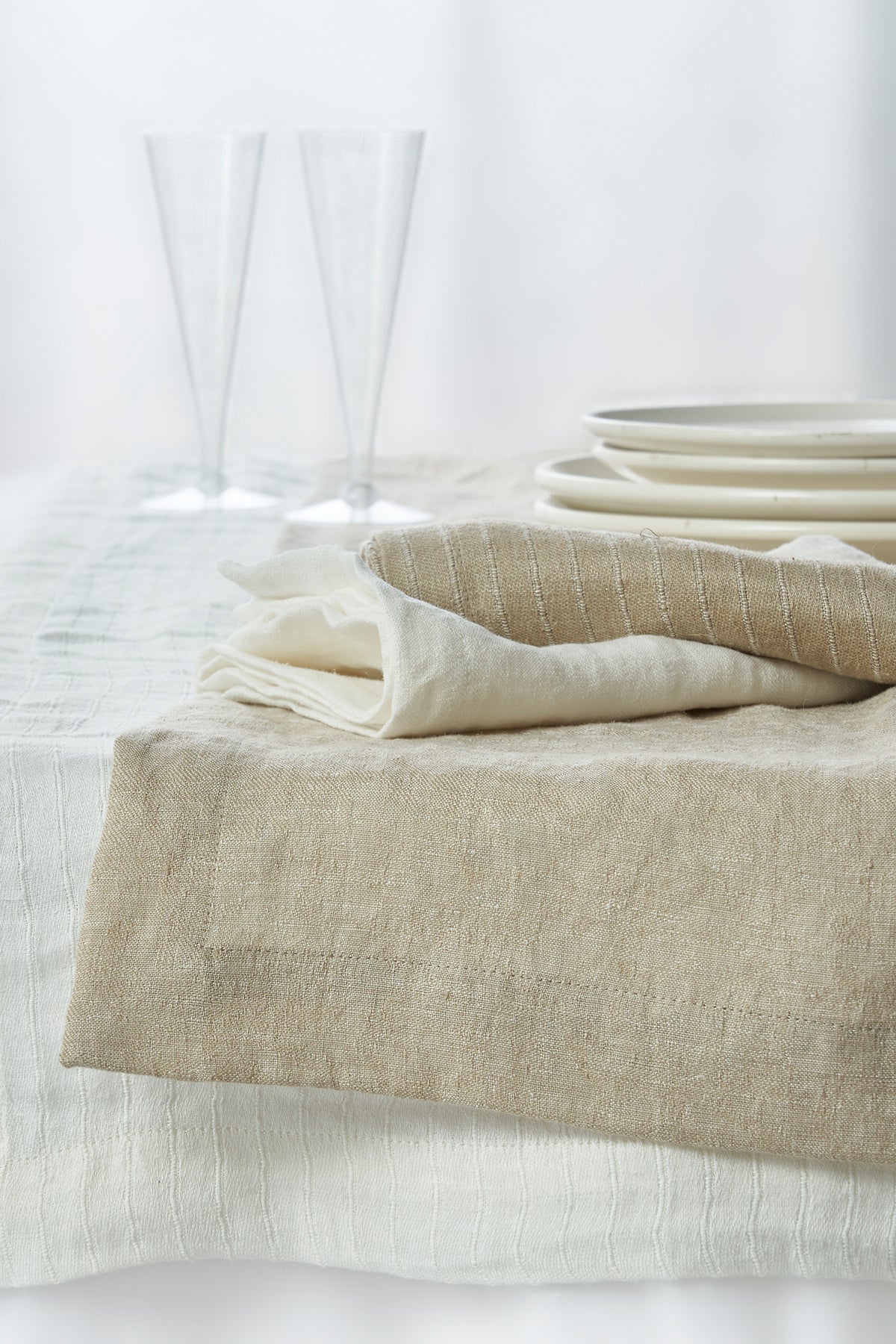 A collection inspired by the vision of sustainability and ecology which will become increasingly important and central within the context of our collections. Hemp is fully part of the LOHAS philosophy being one of the most ecological textile fibers as it does not require pesticides or herbicides for its production.

We have edited two special hemp fabrics - a solid plain jacquard design and a canneté design - available in two colours, ivory and dark beige.

Tablecloths, placemat sets and runner sets.