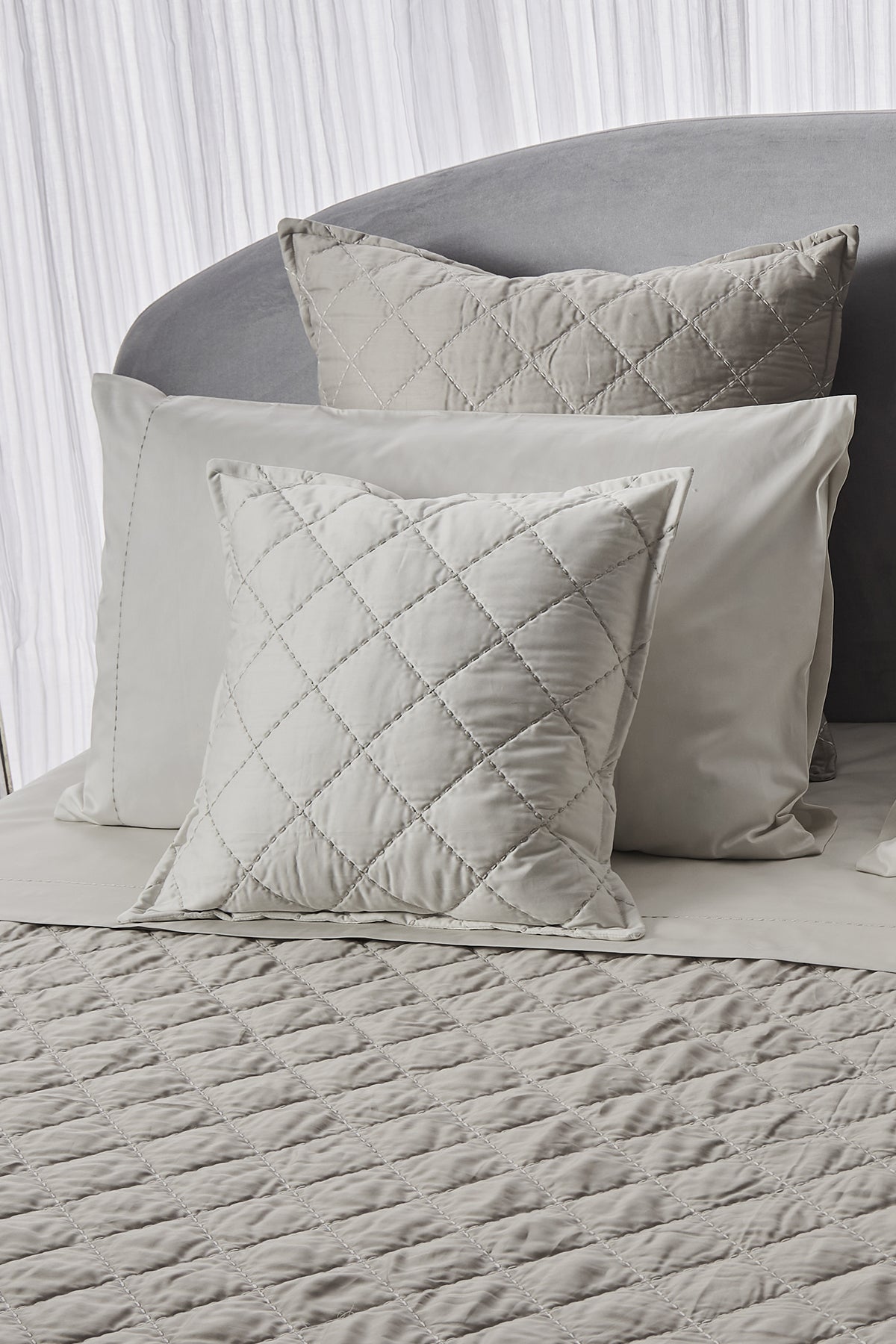 For those who love elegance and sobriety.
The simplicity of an embroidered back stitch pattern. The neutrality of extremely combinable colors. Less is more.

The collection includes:
- all-over embroidered quilts and quilted bedspreads
- sheet sets and pillow-cases with back stitch embroidery. Pillow-cases with no volants
- duvet-covers with back stitch on flange across
- cushions with all-over embroidery and mini volants.