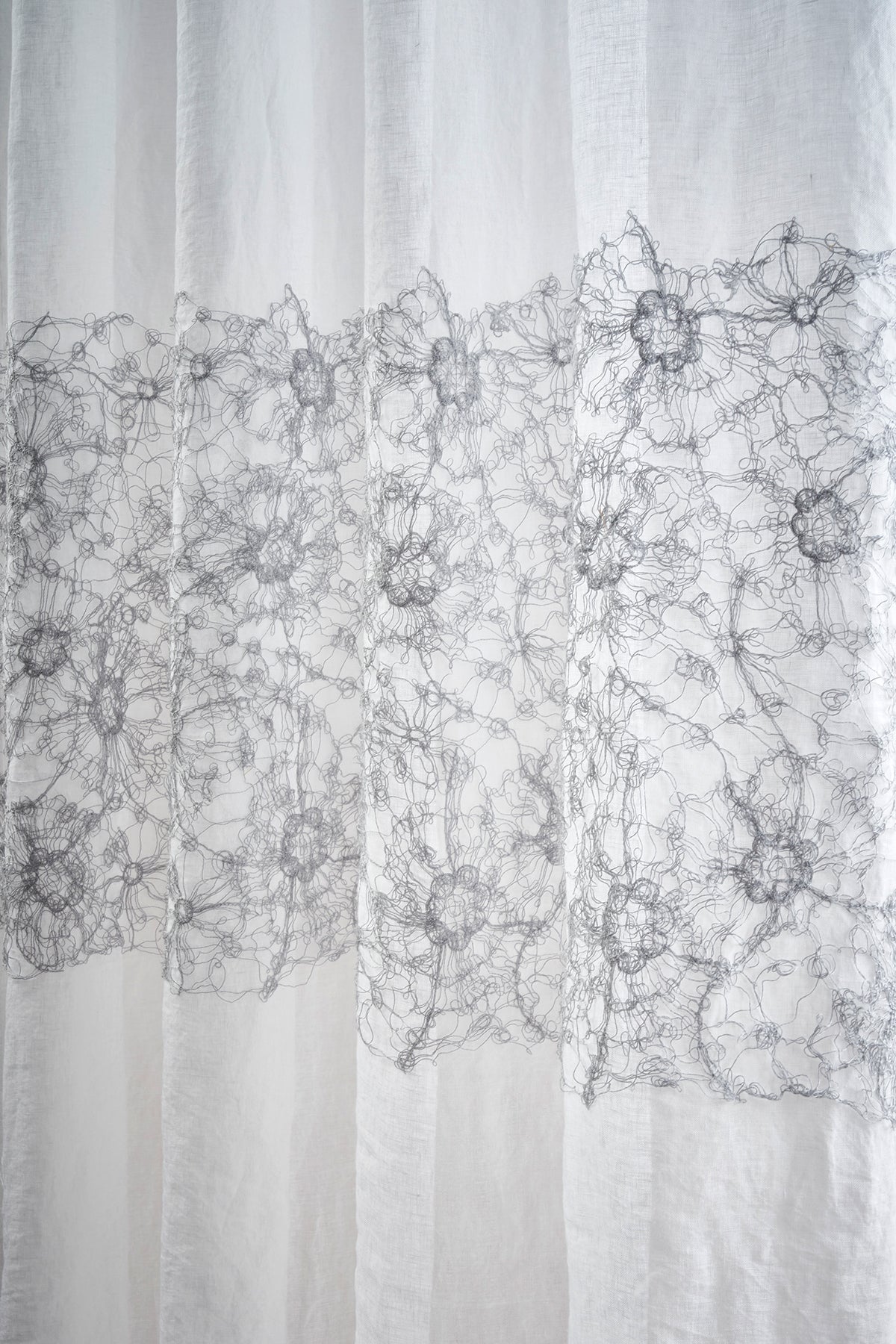 Two very special and magnificent motifs in the name of romance: a grid pattern and a stylized floral motif, the first one embroidered on linen, the second one in applied macrame.

Two colors available: white with light gray embroidery and ivory with light rope color embroidery.

The collection includes both fabrics by the meter and ready-made curtain panels.