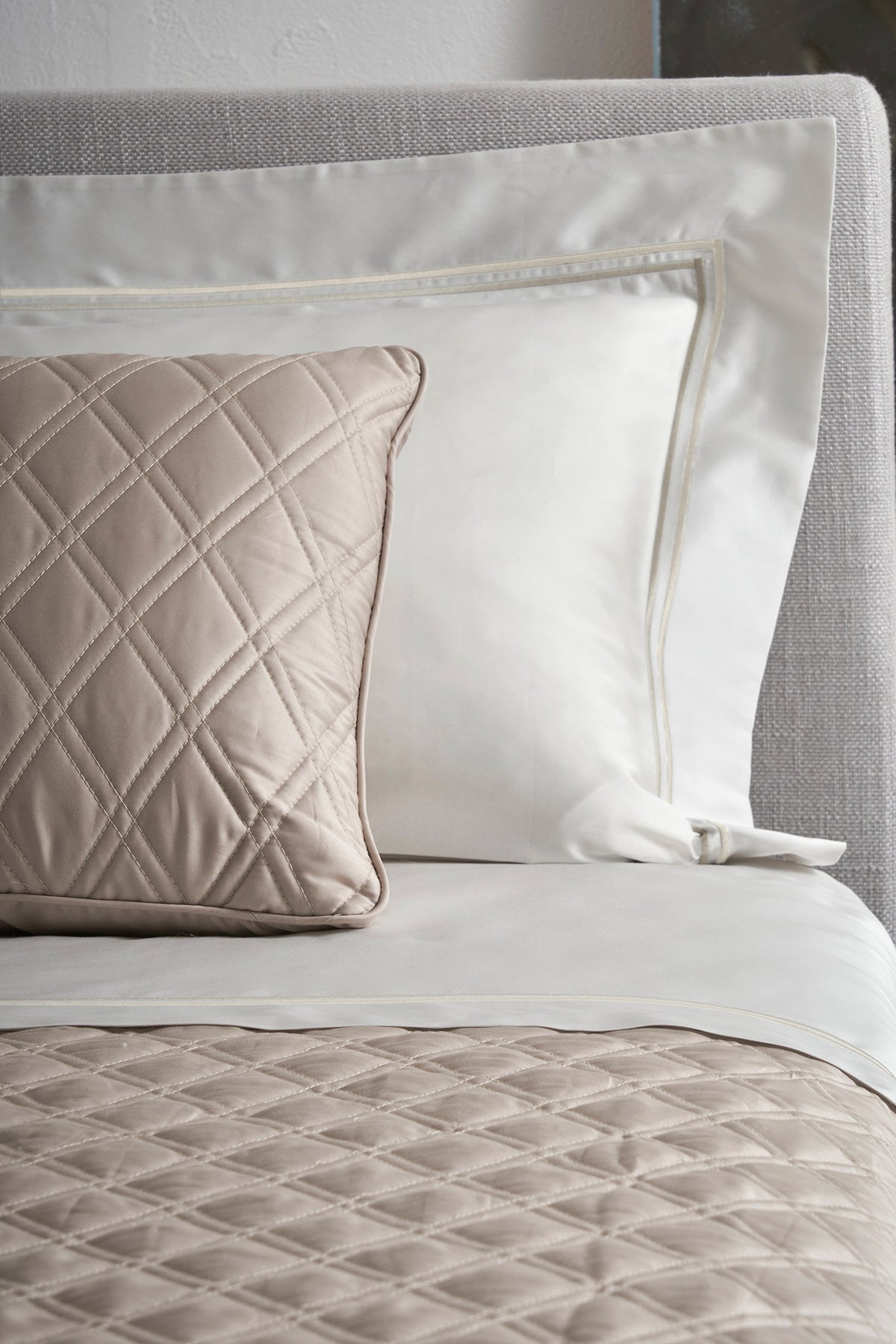 Sheet sets and duvet covers featuring a double satin stitch bourdon in two colors matching the ground color cotton sateen.

Colors are skillfully combined with the shades of the valuable cotton sateen ground, giving rise to magnificent color effects.

The collection includes:
- sheet sets with return border, pillowcases with 3 volants and flat bottom sheet
- duvet covers with u-shaped embroidery, pillowcases with framed embroidery and no volants
- cushions with double bourdons on 4 sides and 4 volants.