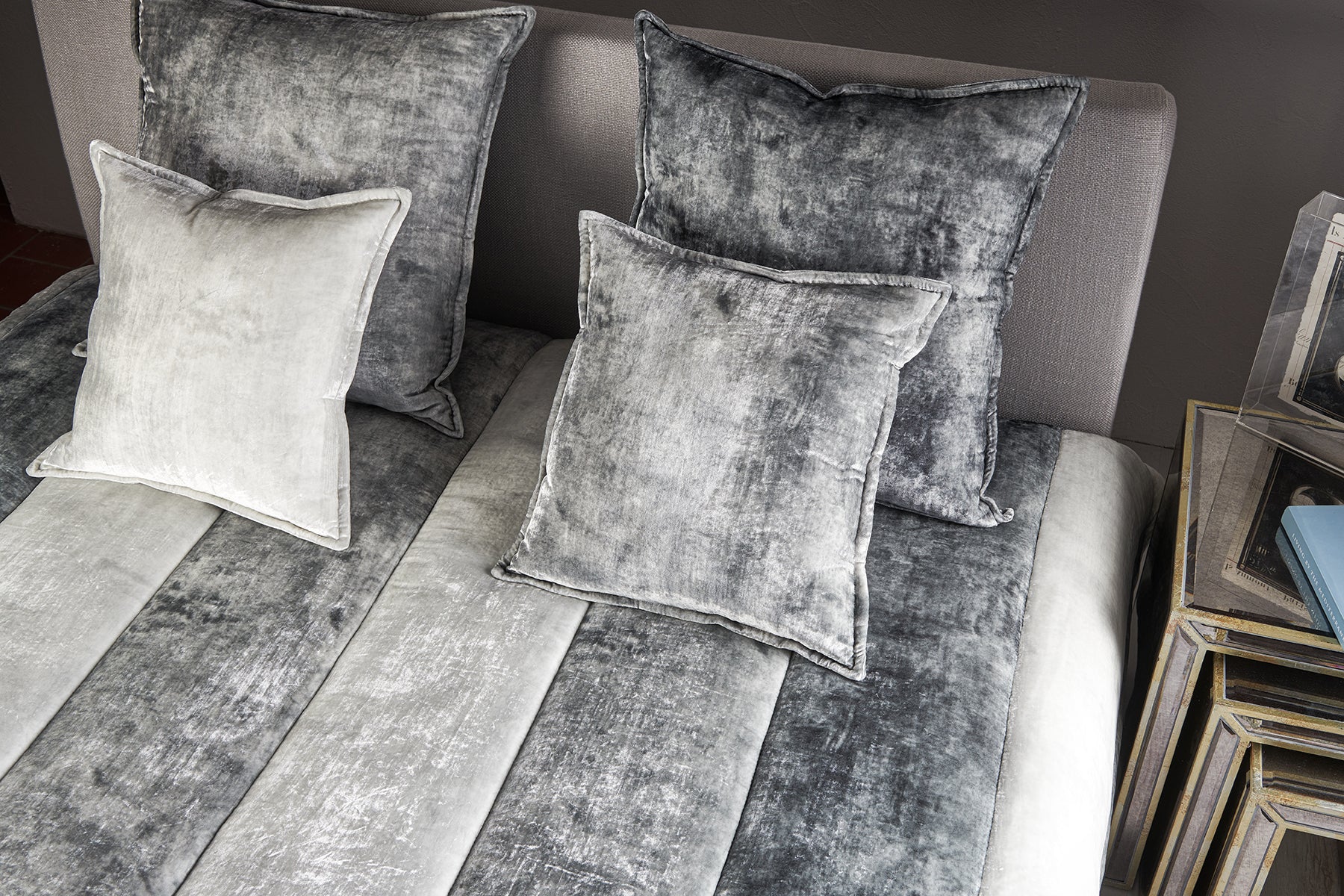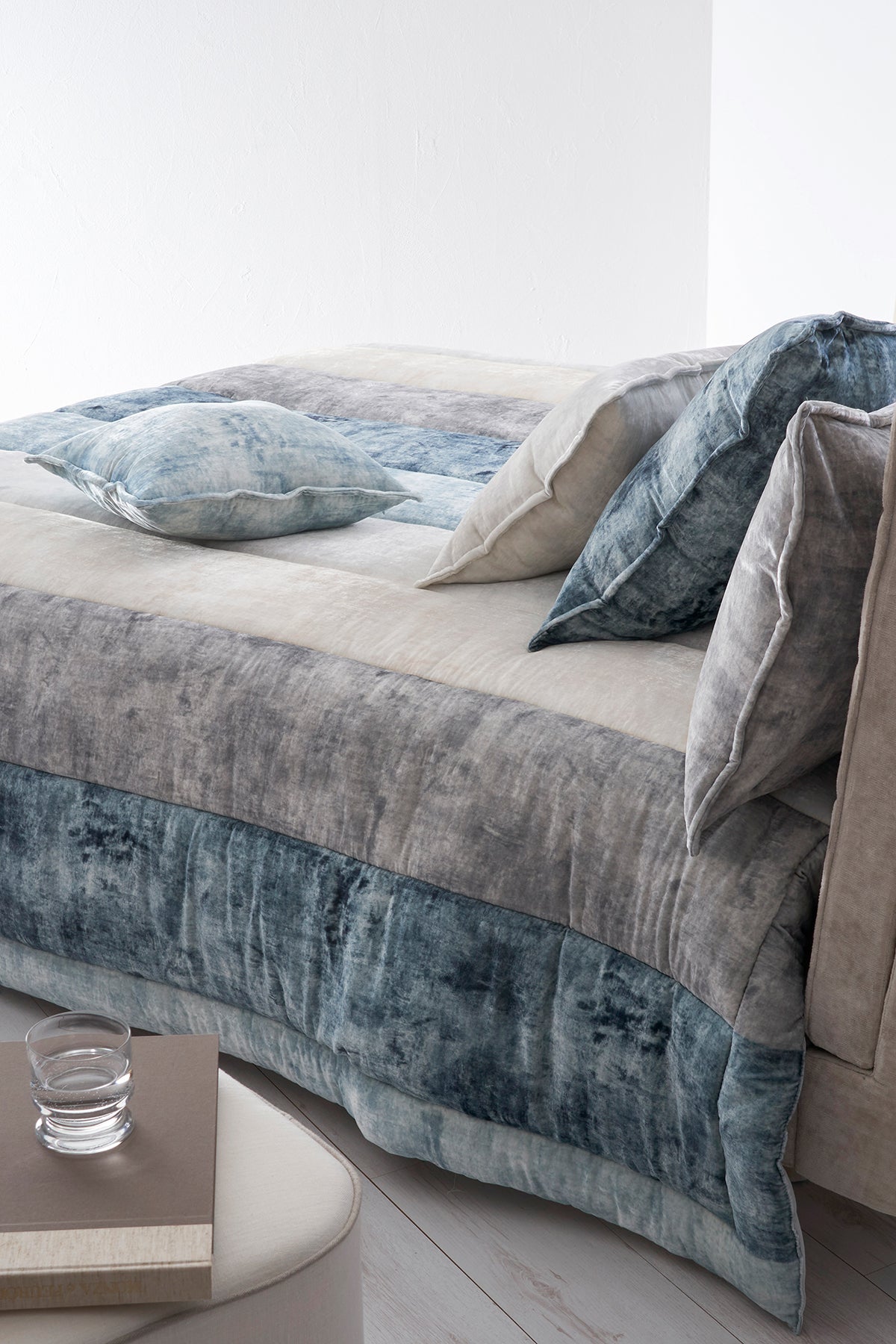 Quilted bedspread and quilt Tiziano righe
Silk and viscose velveteen quilted bedspread and quilt with uneven color dye inspired by the "tie and dye" technique and striped patchwork effect design.
The quilted bedspread has a filling weight of 100 gsm; the heavier quilt has a filling weight of 350 gsm. Striped quilting.
Choose options